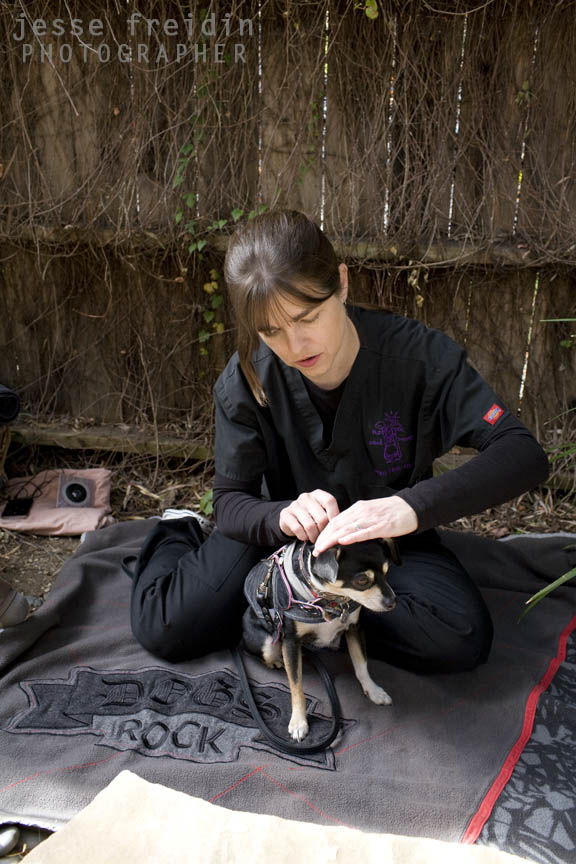 Massaging Sunny, official mascot for Buddha Bark
photo by Jesse Freidin
Last weekend I had the privilege of being a small part of a special event, The Buddha Bark Golden Globes Pampering Lounge, that benefited Best Friends Animal Society's "Puppies Aren't Products" campaign.  It was wonderful to see some old friends and to meet so many new ones.  I want to thank Madison Svensson of Buddha Bark and Susan Hartzler of Alpha Dog PR for the opportunity to participate.
The event got a lot of media coverage, and I was excited to talk to Maureen Harrington of (People Magazine's) People Pets, who was kind enough to give Buddha Dog a mention in her article:  http://www.peoplepets.com/style/treats-for-people/pet-psychics-glamour-shots-inside-a-hollywood-dog-fest/1
And a big "thank you" to Christine Ziemba of LAist (& her friend & dogs Sadie & Riley!) for mentioning Buddha Dog in her article: http://laist.com/2010/01/18/buddha_barks_celebrity_and_doggie_l.php?gallery0Pic=10#gallery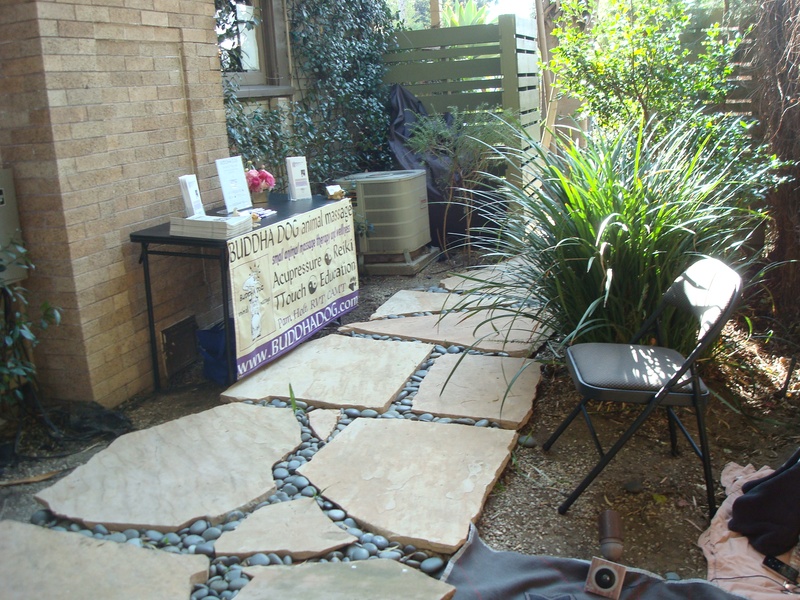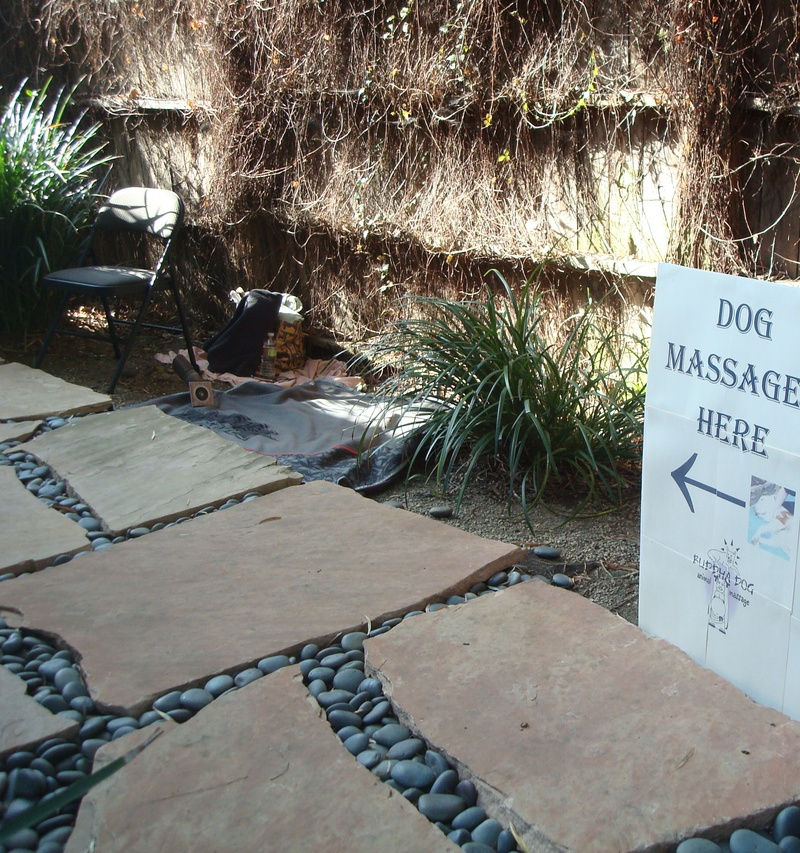 This was the debut event for Buddha Bark and its founder, Madison Svensson, but you would never know it by how flawless the event was!
Famous stylist Chaz Dean hosted the event at his beautiful zen-like studio grounds with bungalows and peaceful gardens.  Guests were lucky enough to have Chaz's stylists do their hair as well as receiving gift bags full of products from Chaz's awesome WEN Hair & Body Care line.  I cannot say enough good things about his products.  His lavendar products' aroma is to die for, and his cleansing conditioners are nothing short of amazing.  They don't have the normal lather that shampoos have, but they bind dirt and oil to be washed away from your hair.  I seriously love how my hair feels after using Wen's cleansing conditioner.  And how much time (and $$) I save only using one product, rather than both shampoo and conditioner.  Chaz's studio retreat has been featured on the Bravo show, "Flipping Out".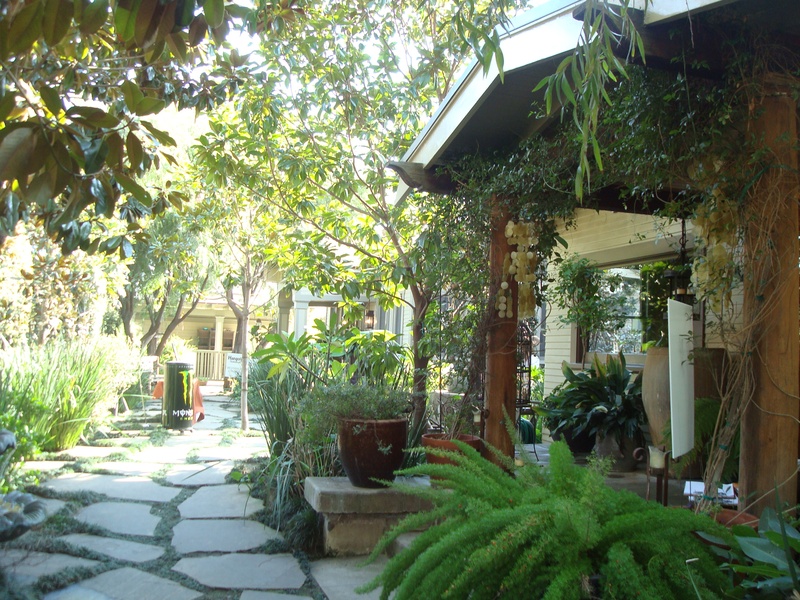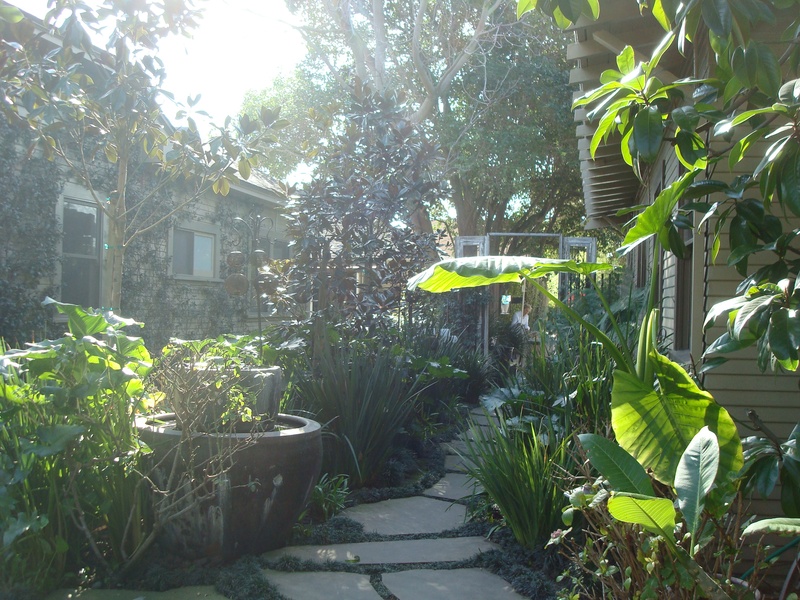 The wonderful animal communicators Janet Hicks and Andrea Yallop were there to talk to the animals and Wizard of Paws brought their mobile grooming van to help the pampered doggie guests look and smell their best. In additon to Buddha Dog massages, there were massages for people available, as well as facials and makeovers given.  The organic vegan food was so yummy!

The art gallery and silent auction to benefit Best Friends was incredible and featured the work of Jesse Freidin, Nancy Levine, Andy Stolarek, Sam Price, Shaun Alexander, and Shine Pet Photos.

There was a spectacular doggie fashion show presented by D.O.G. Pet Boutique, featuring fashions by Chien de Nimes, Kane and Couture, Maggie Bags and others.  There was even a doggie bride and groom!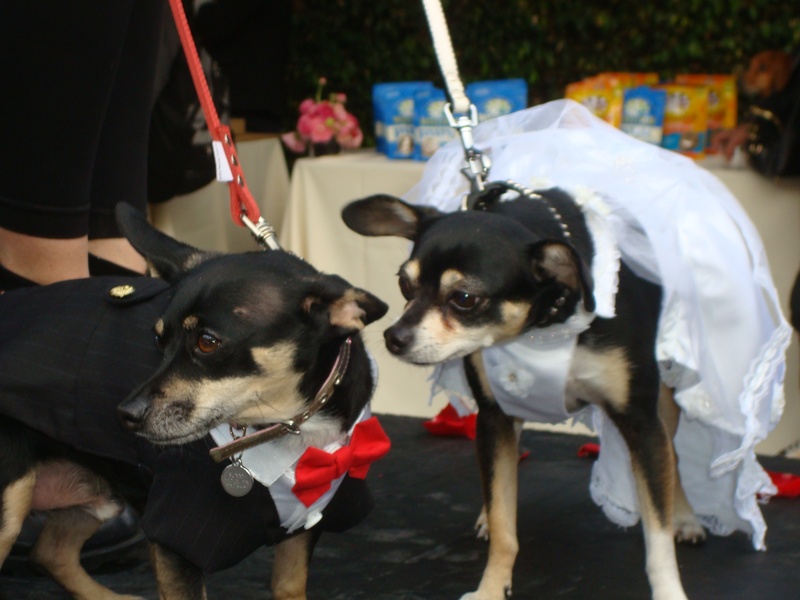 The adorable bride, Sunny and her groom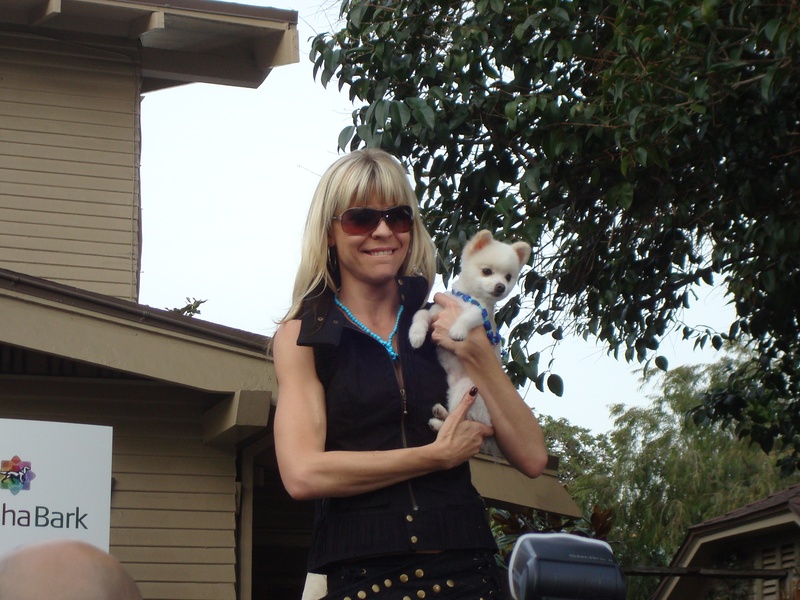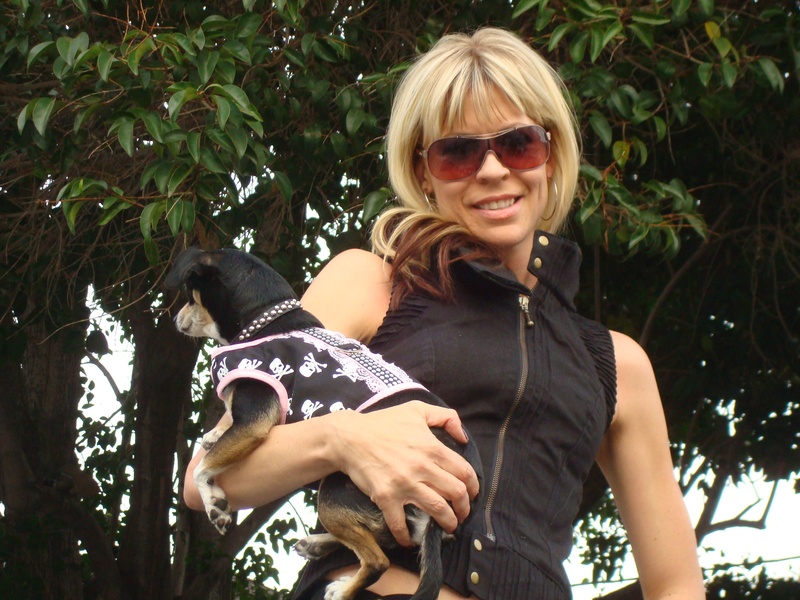 Buddha Bark founder Madison Svensson with Bobby Gorgeous and her Sunny in the fashion show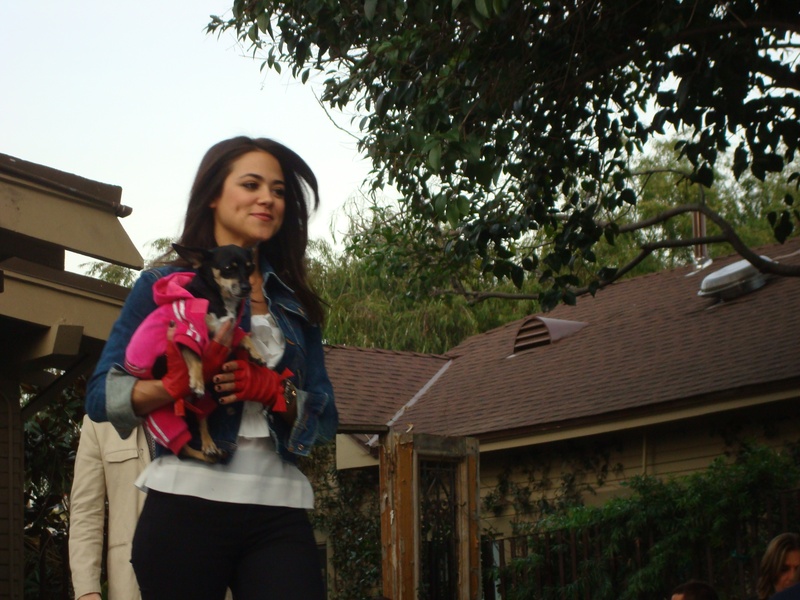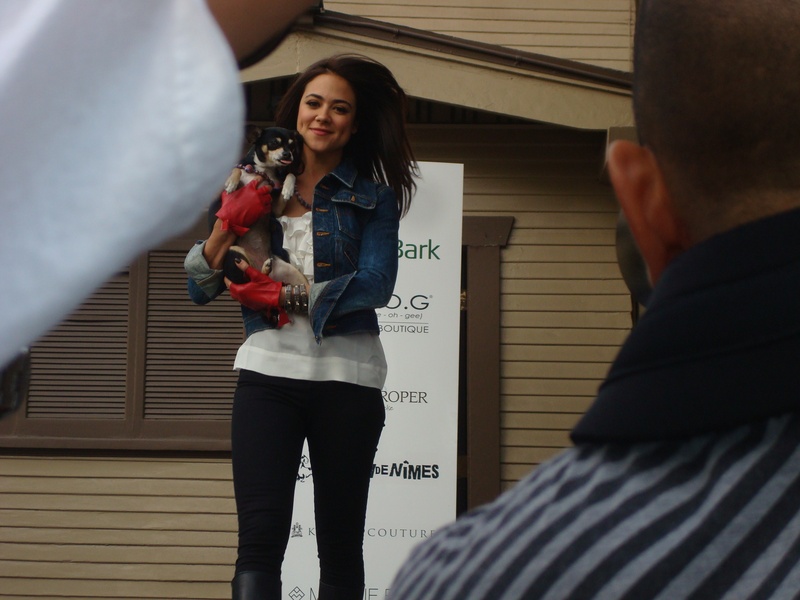 Actor Camille Guaty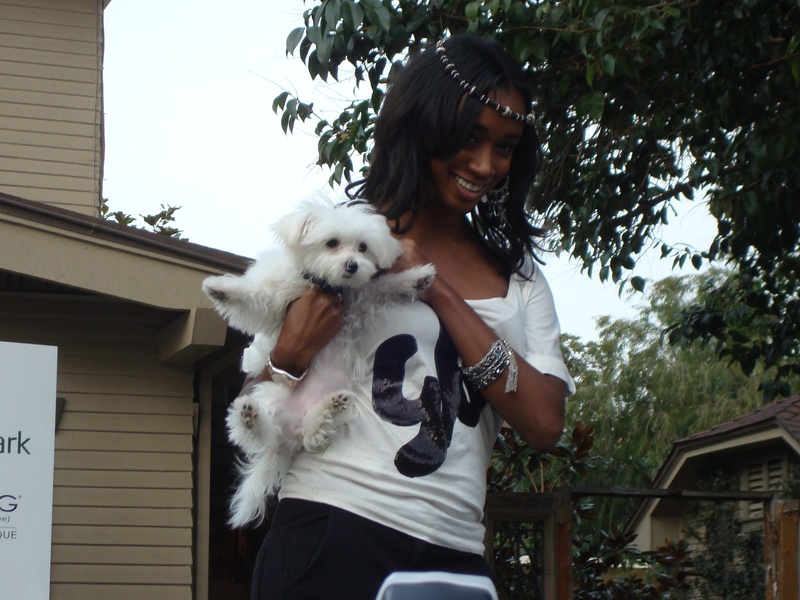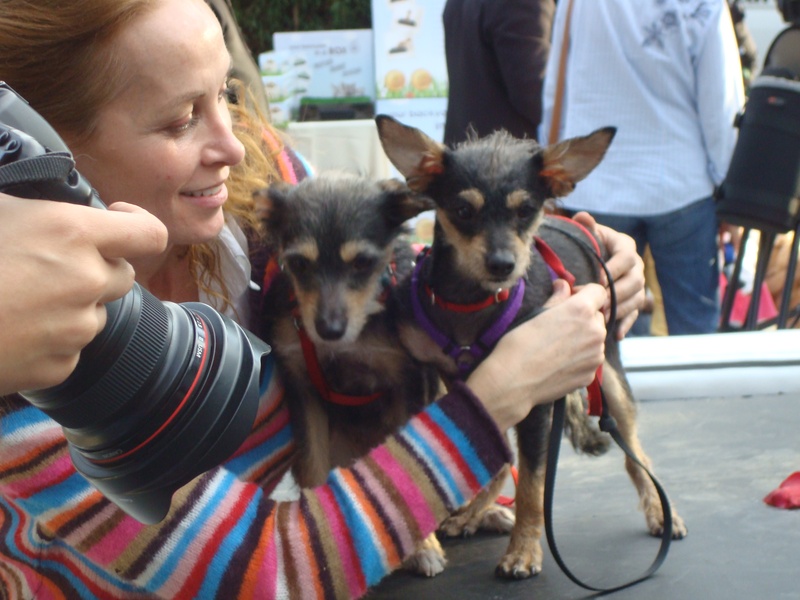 Two cuties in need of a home through Best Friends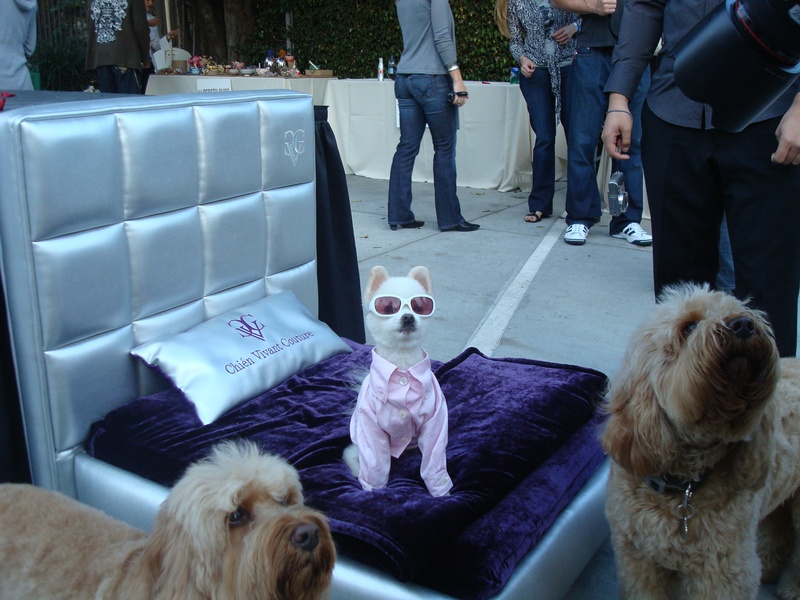 Bobby Gorgeous and friends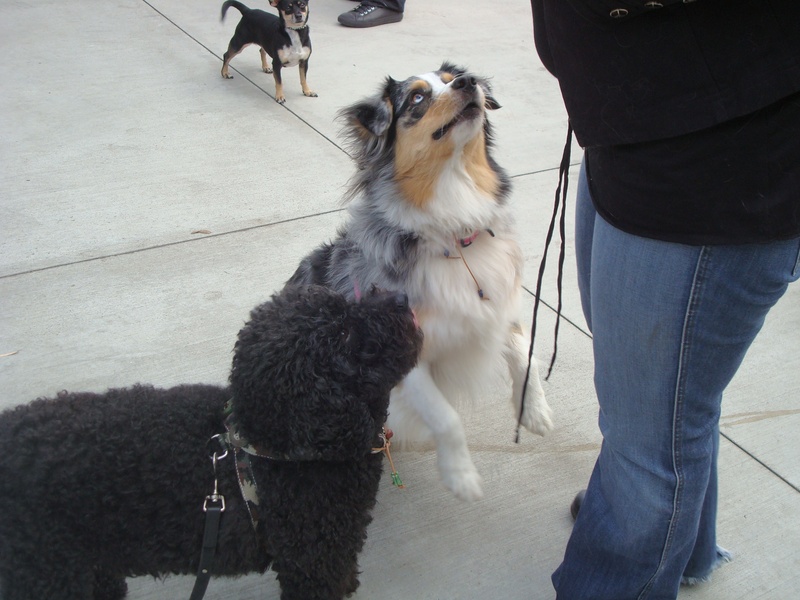 Baldwin & Bliss waiting for the command (and treat) from their mom, Susan Hartzler of Alpha Dog PR (and Alpha Dog Shopper).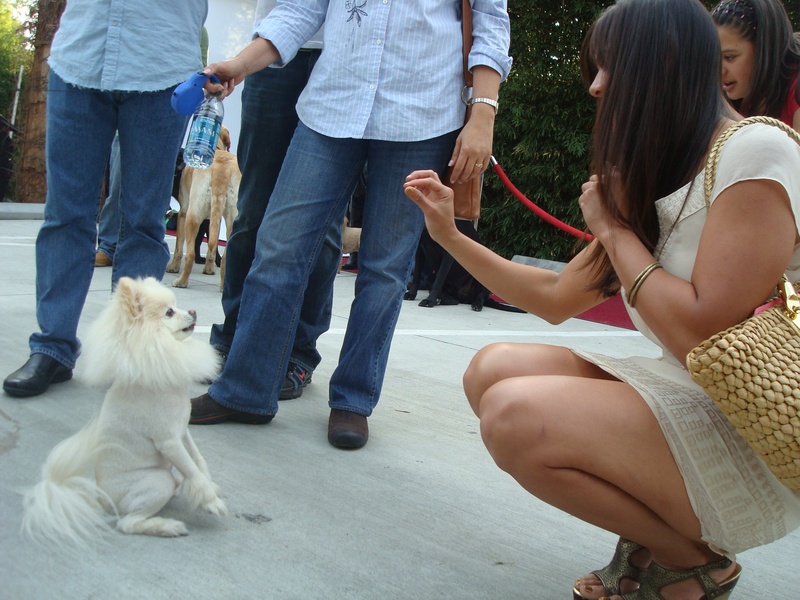 The amazing Preston Cassanova from "America's Greatest Dog" showing his skills with his mom, Laura Nativo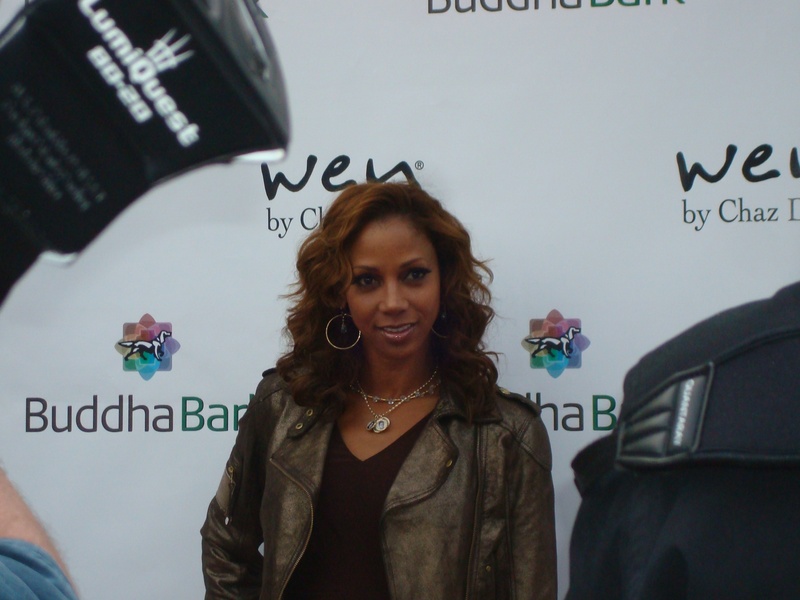 Holly Robinson Peete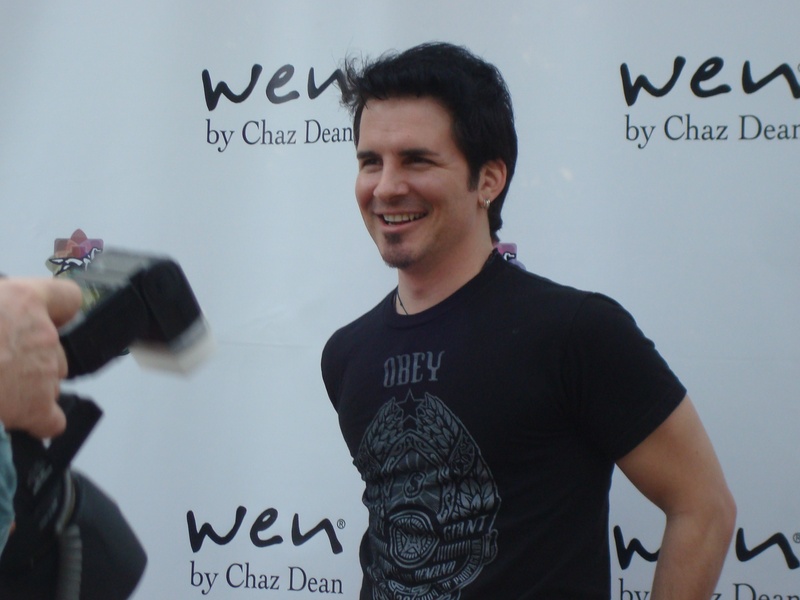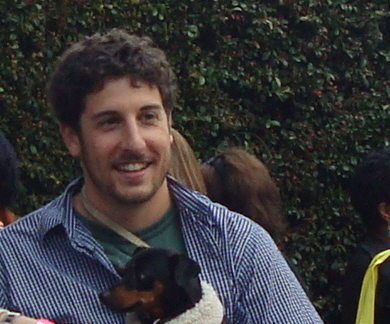 Jason Biggs brought his dog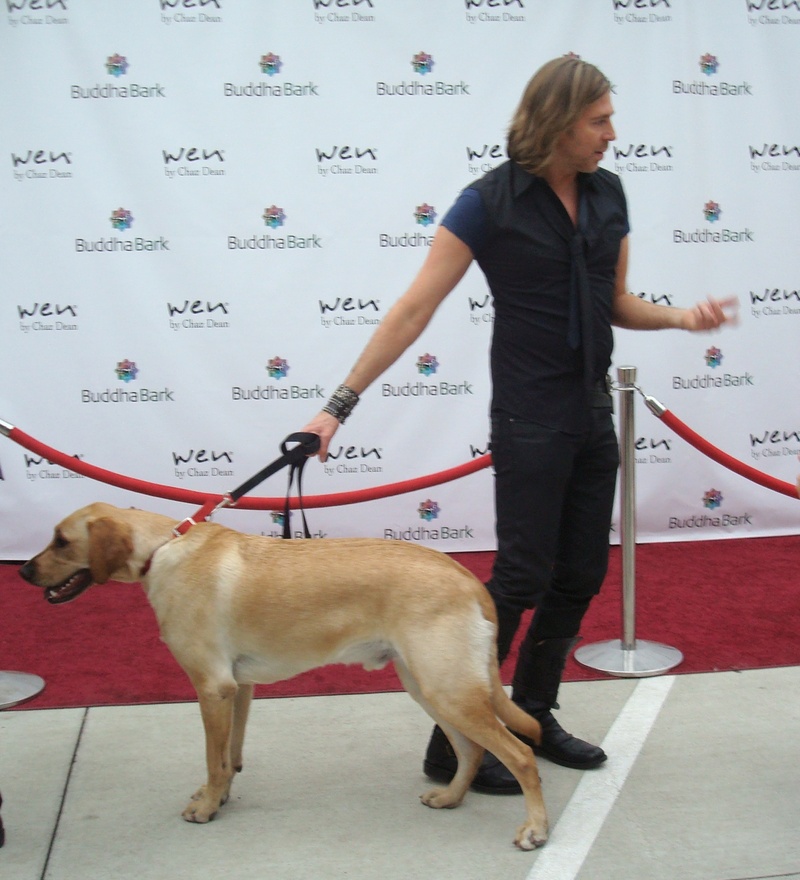 Chaz Dean and one of his 3 sweet doggies, Hunter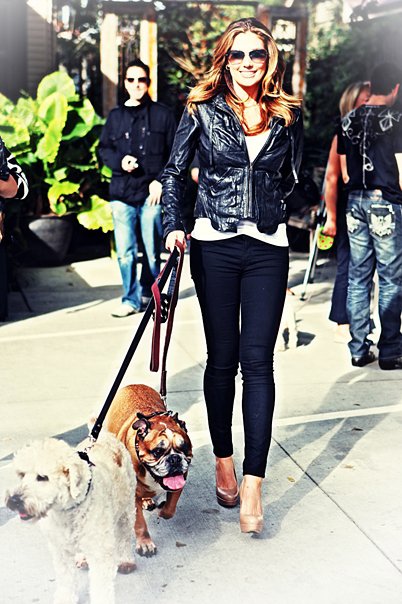 Daisy Fuentes and her sweethearts. 
I was honored to massage her adorable bulldog, Alfie.

There were lots of animal-friendly celebrities with their dogs to enjoy the pampering.  Some of the well-known guests included Eric Roberts, Daisy Fuentes, Kristin Bauer, Jason Biggs, Hal Sparks, Holly Robinson-Peete, Camille Guaty, James Avery, Abby Wathen. Camille Mana, Yuval David, Brian Friedman, Alana Curry, Cecille Bull, Eric Stonestreet, Jenni Pulos, Yvette Nelson, Sally Richards, Vincent dePaul, Dondre Whitfield, Keri Lynn Pratt, Tami Erin, Keano LaVin, Milan Christopher, Hal Klein, Jason White, Elizabeth TenHouten, and celebrity dogs, Bobby Gorgeous, Preston Cassanova and Gigi.

Here are some great pictures from Wire Image:
http://www1.wireimage.com/GalleryListing.asp?navtyp=GLS====410837&qckv=y&nbc1=1  

Thank you to Karen Ostlund for mentioning Buddha Dog in her article about the event:  http://www.hollywoodtoday.net/2010/01/19/new-york-julie
Thank you to Lynn Hasty from Green Galactic for doing such a fabulous job with the publicity for the event:   http://www.greengalactic.com/2010/buddha-bark-golden-globes
Here are just a few more of the many media stories about the event:
Los Angeles Times -
- Golden Globes Fashion Diary - http://latimesblogs.latimes.com/alltherage/2010/01/fashion-diary-quarterbacking-the-red-carpet.html#more
Life photos -
http://www.life.com/image/95808794
Tami Erin's blog -
http://tamierin.wordpress.com/2010/01/17/red-carpet-celebrity-buddha-bark-canine-style-benefit-hosted-by-chaz-dean
http://www1.wireimage.com/GalleryListing.asp?navtyp=GLS====410837&qckv=y&nbc1=1
True Blood's blog -
http://www.trueblood-online.com/cast-crew/kristin-bauer-pam/kristin-bauer-attends-the-buddha-bark-celebrity-and-canine-style-lounge
[1-8-10] - http://truebloodnet.com/kristin-bauer-attend-friends-animal-society-event
BUDDHA BARK Event for Celebrity & Canine from 29FRAME on Vimeo.
Video by 29 Frame Videography