It has been a while since I have had a class open to the public, but in September, there will be THREE (One at Wagville, two at My Pet Naturally)!  Would love to see you there!  
Saturday, September 4th from 1:30 to 3:30 PM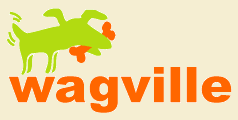 2400 North San Fernando Road
Los Angeles (Glassell Park)
Wagville, in conjunction with YAS Fitness Center in Silverlake, is inviting YAS members and the public to an animal massage class where massage, acupressure and TTouch techniques will be demonstrated.  $10 suggested donation will go to Wagville Rescue, Inc., a non-profit 501(c)(3) organization that rescues dogs near the end of their stay at kill shelters and gives them a fun place to stay while they find them good homes.  RSVP is optional at pam@buddhadog.com.  
 Sorry, space does not allow you to bring your dog. 
 ___________________________________________________________________________________________________________________________________ 
Animal Massage Workshop at My Pet... Naturally on
Sunday, September 26th from 8:30 to 10:30 AM OR 5:15 to 7:15 PM
BOTH WORKSHOPS HAVE BEEN FILLED- please email info@mypetnaturally.com if you'd like to be put on the waiting list.
I will show how you can participate in your animals' healing with effective massage, TTouch & acupressure techniques, which will provide endless benefits for your best friend while you reap health benefits as well.
$15 fee will go to a soon-TBD animal charity.
Please email info@MyPetNaturally.com to reserve your space and if you do it early enough, you can bring your furry friend!
  The store requests that dogs be well-behaved and able to ignore other dogs due to the limited space.
Hope to see you there!
12001 W. Pico Blvd.
Los Angeles, CA 90064